Deprecated
: Function tribe_get_view( $view = false ) is
deprecated
since version 6.0.0! Use of this method without a defined $view will be completely removed soon. Please refer to
https://evnt.is/v1-removal
for template customization instead. in
/usr/home/mountauburn/public_html/mountauburn.org/wp-includes/functions.php
on line
5379
Our Town & Mount Auburn Cemetery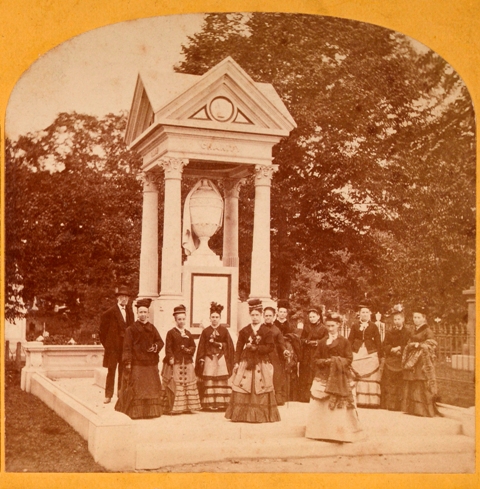 Reflections on Two American Masterpieces
A reading of excerpts from Thornton Wilder's Our Town, performed by actors from Cambridge's Underground Railway Theater, will be followed by conversation. Together we'll explore connections between these two American masterpieces: Our Town and Mount Auburn Cemetery.  A performance will occur in Story Chapel at 7 PM.
Space is limited and preregistration is required.
About this collaboration
Our post-performance conversation will inform the design of "Our Towns," a Teacher's Professional Development Institute to be hosted by the Friends of Mount Auburn and the Underground Railway Theater (URT) in August 2014. This Institute will enable teachers to create their own lesson plans in whatever discipline they choose – history, literature, theater, environmental space – using the Cemetery's rich history and the quintessential American play, Our Town. The Institute will take place at Mount Auburn Cemetery and the Central Square Theater, where the Underground Railway Theater is in-residence. Our conversations will also inspire the URT's staged readings of Our Town in Mount Auburn in fall 2014.