Deprecated
: Function tribe_get_view( $view = false ) is
deprecated
since version 6.0.0! Use of this method without a defined $view will be completely removed soon. Please refer to
https://evnt.is/v1-removal
for template customization instead. in
/usr/home/mountauburn/public_html/mountauburn.org/wp-includes/functions.php
on line
5379
Docci Quartet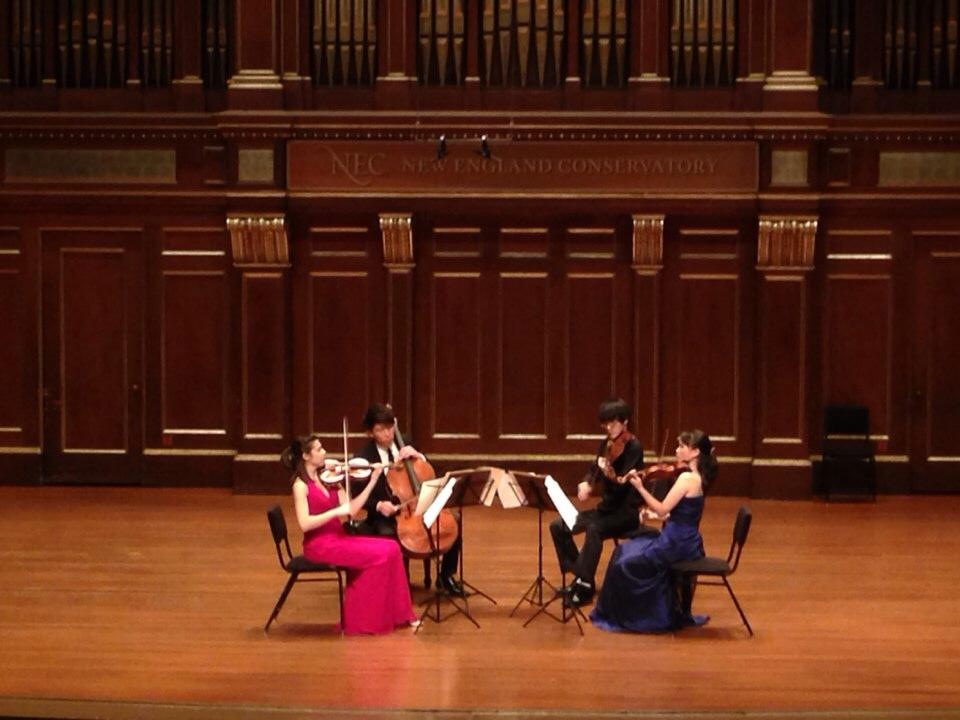 Join us as the Docci Quartet, part of the New England Conservatory Community Performances and Partnerships Ensemble Fellowship Program, performs in Story Chapel. Several figures integral to the history of the Conservatory, the oldest independent school of music in the country, are interred at Mount Auburn.
The Docci Quartet, formed in 2013, has been an active string quartet within New England Conservatory and the Boston community. The ensemble is comprised of violinists So-Young Choi and Stephanie Zyzak from Korea and Chicago, respectively, violist Myeonghoon Park from Korea, and cellist Taeguk Mun from Korea. Focused on great works written for string quartet by Classical and Romantic composers such as Mozart, Haydn, and Schubert, the quartet brings their repertoire to several presenters throughout Boston this year, including the Museum of Fine Arts, the Boston Public Library, and New England Conservatory's world-famous Jordan Hall.
Funding for programs has been provided in part by the Massachusetts Cultural Council.